Take One Picture Book And Add A Story Sack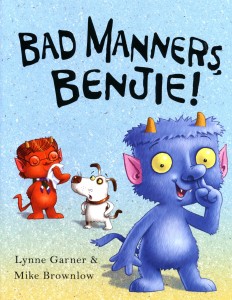 We all know (I hope) that reading stories is an invaluable experience for young children. It helps them develop a wide range of important skills including developing their listening and communication skills. But many people seem to stop there with picture books but introduce a story sack to the equation and the learning opportunities expand hugely. A story sack offers opportunities for active, involved, cross-curricular learning. They help bring stories to life and offers practical ideas that support the differing interests and learning styles of young children.
So what is a story sack? 
It's a large cloth bag containing a picture book with supporting materials that stimulate language activities and make reading a memorable and enjoyable experience.
How do you make a story sack? 
Simply find a cloth bag to serve as the sack (even an old pillow case will do) and fill with some or all of the following materials (remember to keep appropriate for the needs and abilities of your child).
A copy of the book
A CD or DVD of the story, if you can find one (link below to my first picture book A Book For Bramble
Related non-fiction books e.g. for my book A Book For Bramble you could explore the life of mice and the other creatures that appear in it – rabbits, squirrels, owls and various bugs etc.
Models of characters (soft toys are ideal) and objects from the story for example from my book The Best Jumper you could include (for older children) chunky child friendly knitting needles and wool
Activities or games relating to the story – often renaming a favourite traditional game will help you achieve this for example a noughts and crosses game can be easily changed if you use images of the characters as counters
Themed art and craft items – Pinterest can you your friend here
Linked activity cards – see below
Activity cards
An activity card lists ideas for things to do based on the book, this could include questions, for example using my book Bad Manners, Benjie! you could ask:
What was your favourite bit?
What bad manners did Boris have?
What good manners did Benjie have?
Or why not write a single activity on a piece of paper, fold it up and place in a jar or small cloth bag. Mix the ideas up then encourage your child to close their eyes, pick one, unfold the paper and read what the activity is. Then complete the task or activity it suggests. Your child can suggest these ideas or you could create your own as a surprise. Activities could include:
Enjoy a themed crafting session
Make up a song or poem based on something that happens in the story
Enjoy the same activity the character did in the story for example go to the park just like Boris, Benjie and Dog did in Bad Manners, Benjie!
I hope you can see what fun you can have with a story sack and this post has given you a few ideas. If you have a few ideas I've not included above please do share.